There's always something fun happening at Sweetwater. Whether you're looking to rock the open mic, participate in a group jam, catch a concert, jump into a workshop, or spend the summer in one of our amazing camps, we've got something to pique your interest. New events are posted regularly, so check back often.
October 17 at 7PM
Jazz Jam
At Sweetwater
Get together for an evening of musical exploration in a relaxed, laid-back environment. A piano, drum kit, amps, and mics will be provided. Just bring your instrument and your passion for jazz!
October 21 at 6:30PM
Open Mic Night
At Sweetwater
Just show up and play! It's that simple. Whether you've never performed, or you're a seasoned performer, come join in the fun in a supportive, encouraging atmosphere. It's all about having a great time making music in a relaxed, coffee house-style setting.
October 22 at 5PM
Open Acoustic Jam
At Sweetwater
Open to players of all skill levels, just grab your guitar and join us for a great time. Play, hang out, exchange ideas, share songs, and have fun!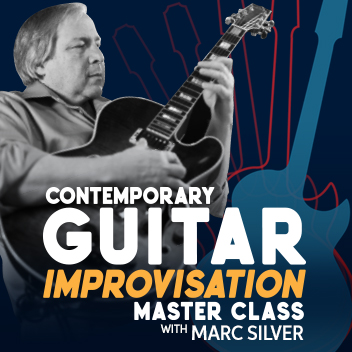 October 25 & 26
Contemporary Guitar Improvisation
At Sweetwater
For more than 40 years, Marc Silver has been helping guitarists around the world to expand their improvisation skills by showing them how to use the entire fretboard. In this exciting 2-day class, Marc will work closely with intermediate to advanced guitar players, teaching five simple patterns that incorporate the hidden notes that add depth and complexity to every performance.
Learn more
November 5 at 7PM
Drum Circle
At Sweetwater
Come together to share the rhythm and excitement of Sweetwater's Drum Circle. Something magical happens as people of all ages participate in a musical event where energy is enhanced but talent is not required.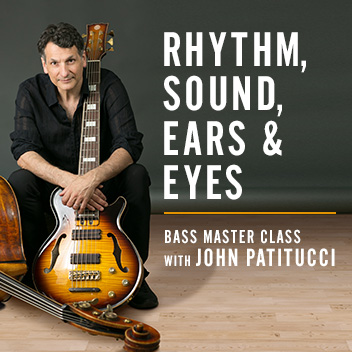 John Patitucci Bass Master Class
At Sweetwater
Sweetwater welcomes Grammy-winning jazz bassist and composer John Patitucci for an intimate and one-of-a-kind bass master class - during which he will discuss the interplay of a musician's sight, hearing, and touch as they bring out the best in their bass. Bring your bass and come prepared to learn tips and tricks from one of the world's greatest bass players.
Register now
November 9
Mixing Master Class Featuring Chris Lord+Alge
At Sweetwater
Chris Lord-Alge's remarkable work with countless renown artists including Green Day, Daughtry, My Chemical Romance, James Brown, Tina Turner and more is evidence of his total mastery of the mixing craft. Chris's sound is so highly coveted that Waves created an entire line of signature plug-ins based on his personal gear. If you want to mix like a rock star and learn how to use compression to make phenomenal-sounding mixes, Chris is the man to show you how.
Learn more
Tuesday, November 12
Guitars & Violins: Tone Wood & Structure
At Sweetwater
Two master luthiers - one specializing in violin, the other guitar - are coming to Sweetwater to demonstrate the ways in which they approach and practice their craft. This is a free discussion and demonstration with master luthiers.
Register now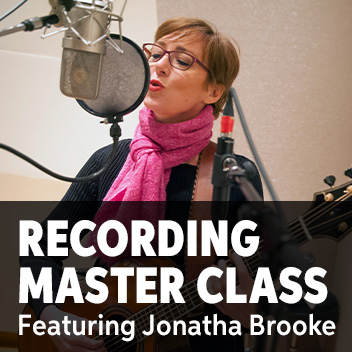 November 21-23
Recording Master Class Featuring Jonatha Brooke
At Sweetwater
Record, Edit & Mix Tracks of Jonatha's Next Album! Spend three days in a world-class studio with singer/songwriter and guitarist Jonatha Brooke, learning the intricacies of tracking, editing, mixing, and more.
Learn more
November 22 & 23
Discover Live Sound
At Sweetwater
Whether you're new to live sound mixing or an experienced rig runner looking for tips and tricks to step up your game, Discover Live Sound can help. This 2-day workshop will guide you through, from starter-level basics to the everyday techniques you need to feel at home behind the console.
Learn more
September - November 2019
Tiny Musicians
At Sweetwater
Tiny Musicians classes are full of nursery rhymes, songs, and rhythmic activities for you and your child to share. Sing, laugh, and play together, to build your child's physical, mental, and emotional skills! All while developing a strong and lasting bond.
Learn more
Saturday, December 7
Sounds & Rhythms: A Sensory-Friendly Music Event
At Sweetwater
Sweetwater invites music lovers and music makers of all ages and abilities to join us for our Sounds & Rhythms event. All are welcome, and we encourage you to bring your own blankets, pillows, wedge seats, headphones, or any other items that will ensure your comfort and enjoyment of this enriching sensory-friendly experience.
Learn more