There's always something fun happening at Sweetwater. Whether you're looking to rock the open mic, participate in a group jam, catch a concert, jump into a workshop, or spend the summer in one of our amazing camps, we've got something to pique your interest. New events are posted regularly, so check back often.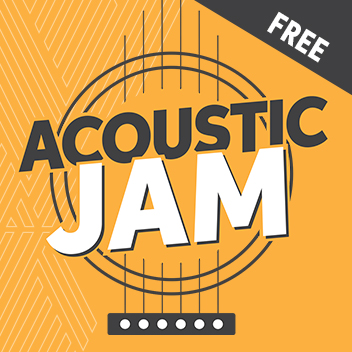 April 27 at 5PM
Open Acoustic Jam
At Sweetwater
Open Acoustic Jams are open to players of all skill levels, so grab your favorite acoustic axe and join us for a great time! Play, hang out, exchange ideas, share songs, and have fun! Limited space available, show up early!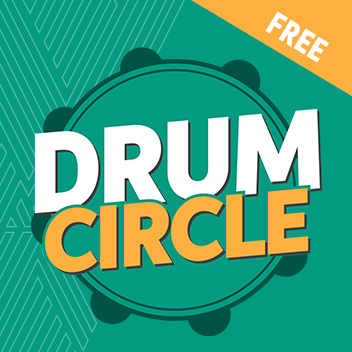 May 4 at 7PM
Drum Circle
At Sweetwater
Come together to share the rhythm and excitement of Sweetwater's Drum Circle. Something magical happens as people of all ages participate in a musical event where energy is enhanced but talent is not required.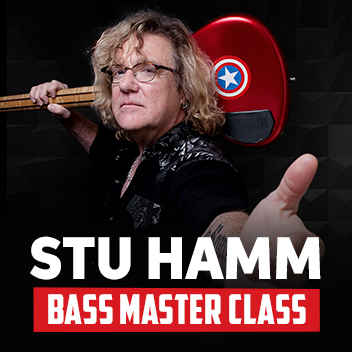 May 5, 7-9PM
Stu Hamm Bass Master Class
At Sweetwater
Stu Hamm will demonstrates and discusses the techniques that helped add to the bass playing lexicon that shaped generations of bass players. Stu will play his best-known solo pieces and discuss their influence on today's bassists. A Q&A with audience members will end the session.
Learn more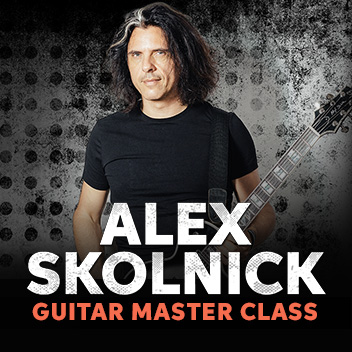 May 5, 7-9PM
Alex Skolnick Guitar Master Class
At Sweetwater
Learn from one of the original melodic thrash guitarists and Testament-legend, Alex Skolnick. His guitar Master Class will focus on harmonic, melodic, creative, and technical guitar playing styles - from hard rock and metal, to jazz and many points in between.
Learn more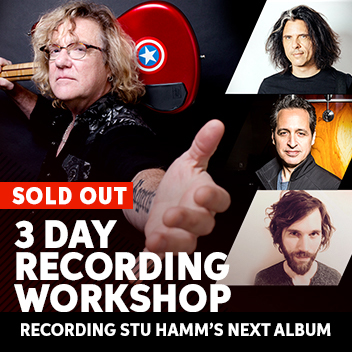 May 5-8; 9AM-5PM
Stu Hamm Recording Workshop
At Sweetwater
Join producer/engineer Shawn Dealey for this 3-day, in-person workshop featuring the unique stylistic spectrum of Stu Hamm and his team of incredible musicians. Learn how to track, edit, mix, and more for a professional album while the band blurs the lines between jazz, rock, and funk in a world-class studio.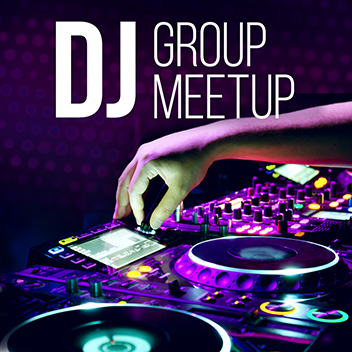 May 11 at 7:30PM
DJ Group Meetup
At Sweetwater
Open to DJs of all backgrounds and skill levels, this meetup is for anyone looking to make their mark on the electronic music scene, to learn from other DJs, and to explore the future of music. Come prepared to share your own music and insights, bring questions for the group, or just hang out!
Learn more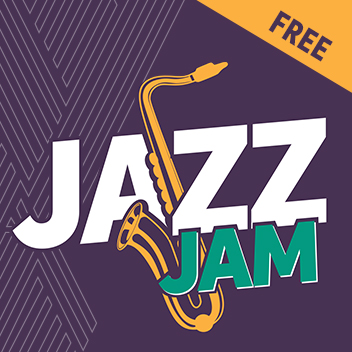 May 20 at 7PM
Jazz Jam
At Sweetwater
Jazz Jams are the perfect opportunity to get together for an evening of musical exploration in a relaxed, laid-back environment. A piano, drum kit, amps, and mics will be provided. All you need is yourself, your instrument, and your passion for jazz! Limited space available, show up early!
May 21 & 22; 10AM-5PM
Voice-over Workshop
with Ed Bednarczyk
At Sweetwater
Join industry professional Ed Bednarczyk for a full day of voice-over exploration! You'll cover essential career-launching topics and explore working in the industry on a day-to-day basis. Dig deep into studio development and discover how to access new post-pandemic opportunities.
Learn more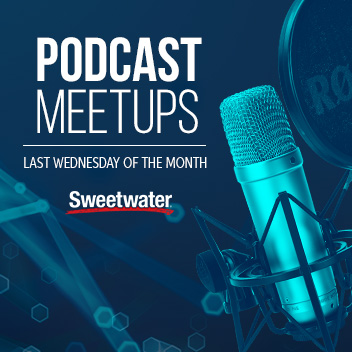 June 8 at 7:30
Podcast Group Meetup
At Sweetwater
Interested in starting a podcast or improving a podcast you already produce? Join us for a meetup and learn from other podcasters in the community! Meet and share ideas with other podcasters, hear from special guests, and take your podcasts to a new level.
Learn more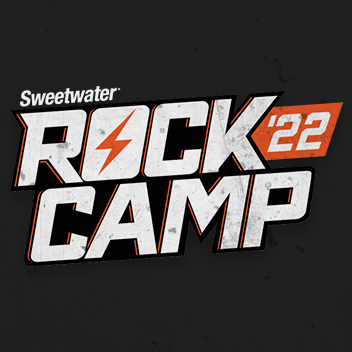 Summer 2021!
Rock Camp '21
At Sweetwater
Rock Camp is a thrilling, five-day crash course in rock 'n' roll for aspiring musicians ages 12-18. You'll form a band, write your own song together, and record it in Sweetwater's world-class recording studios. Best of all, your band will end the week performing on stage in Sweetwater's state-of-the-art Performance Theatre.
Learn more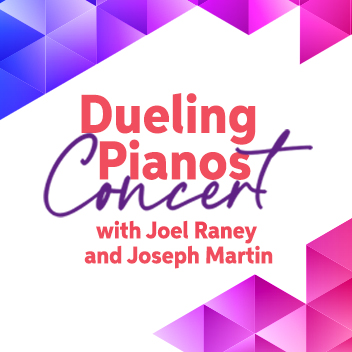 August 6 at 7PM
Dueling Pianos: An evening with Joseph Martin and Joel Raney
At Sweetwater
Enjoy an evening of dueling pianos highlighting the Sacred Piano repertoire of Joseph Martin and Joel Raney. A meet and greet with the award-winning musicians will follow. Books and CD's will be available for purchase and signing.
Register now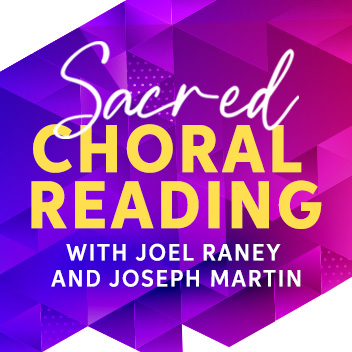 August 7, 9AM-4PM
Sacred Choral Reading Session with Joel Raney and Joseph Martin
At Sweetwater
Take your church choir to the next level, and plan your next year's choir direction by attending the Sacred Choral Reading Session. This event at Sweetwater features the expertise and repertoire of Joseph Martin and Joel Raney, as well as the repertoire of several other composers. Ideal for churches, choirs, choir directors, or sacred music enthusiasts!
Register now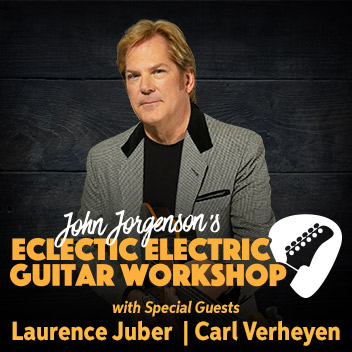 August 12-14, 10AM-5PM
John Jorgenson's Eclectic Electric Guitar Workshop
At Sweetwater
Learn from three of the world's top 10 guitarists at this electric guitar workshop led by John Jorgenson and his friends Laurence Juber and Carl Verheyen. These icons will offer guitarists a wealth of information collected from their 150 years of combined experience from recording and performing with some of the biggest artists of all time.
Register now